This page features misc MoonSticks-style art Chibi Jennifer has drawn for her fans. Thanks so much for all the awesome!

In June 2014, our MoonSticks Facebook page reached over 8000 likes! This artwork is our take on the new Sailor Moon Crystal pose :D!
In December 2013, MoonSticks hit over 6000 Facebook 'likes'! This new artwork is based on Naoko Takeuchi's art used for the new "Complete Edition" manga.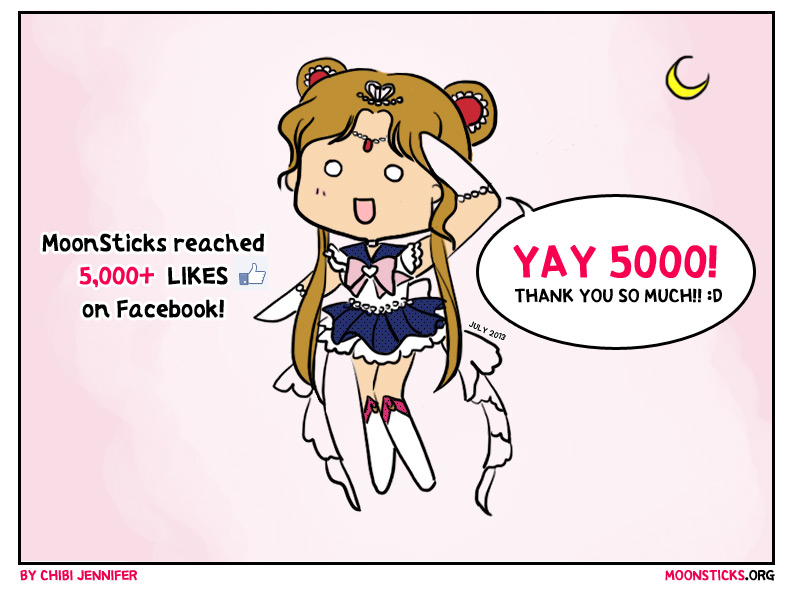 In July 2013, MoonSticks reached over 5000 Facebook 'likes'! PGSM Princess Sailor Moon makes an appearance :)
In August 2012, MoonSticks hit over 4000 'likes' on our Facebook!